Incase – Web
Art Direction, UI/UX Design

At
Incase
, I helped build a consistent visual language across web, product, and iconography to align with a brand refresh. I lead direction on several projects, including LEAF magazine, website redesign, icongraphy, and app design.
Incase – Iconography

I created iconography for the brand that aligned to the aesthetic of the brand refresh. Primarily used on website, mobile app, and product packaging.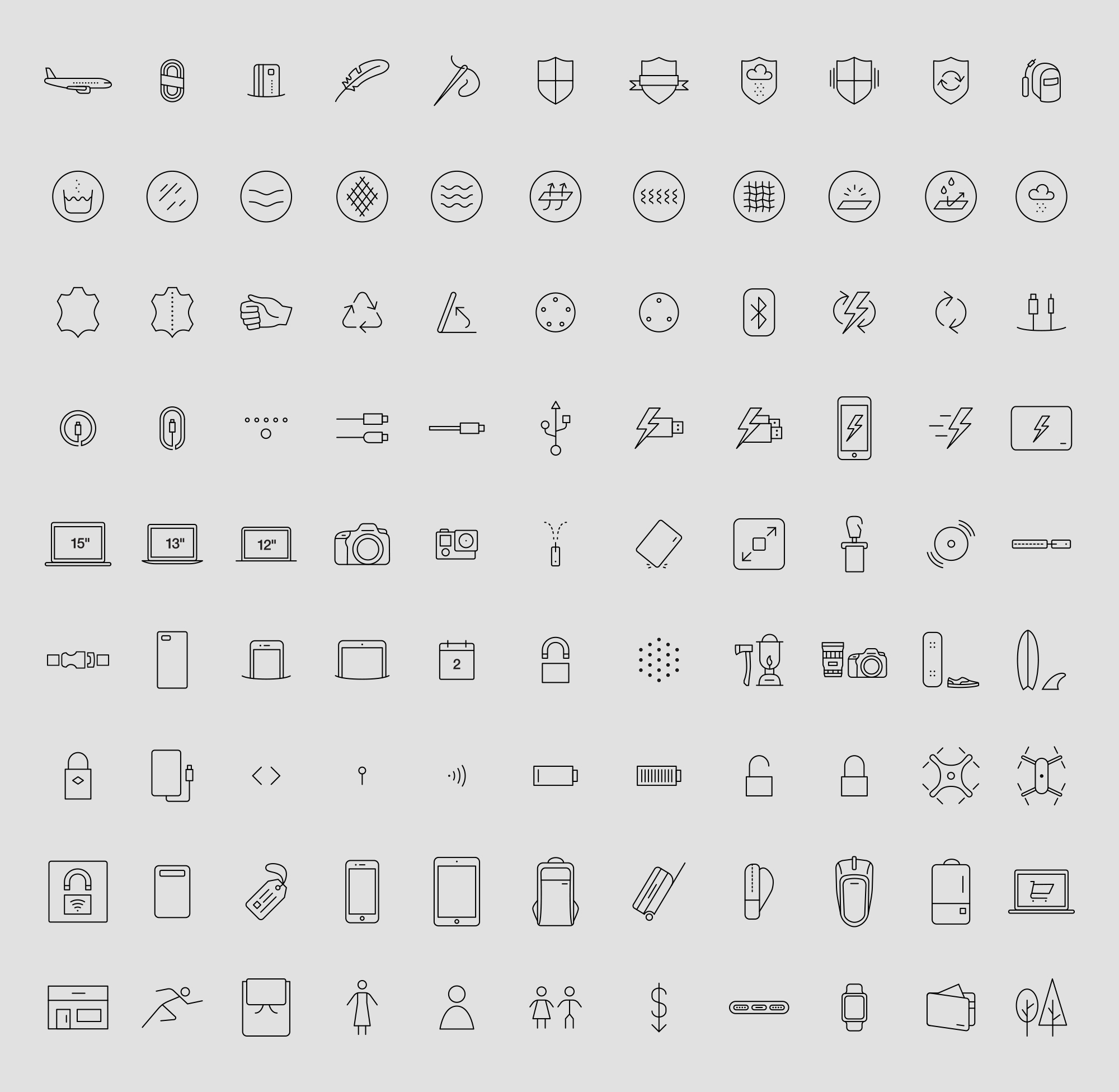 Incase – Campaigns
Art Direction, Production,
Photography, Styling
For monthly Incase product releases, I assisted with art direction, styling, marketing assets, photography, and video.